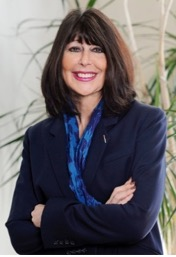 Dr. Philomena (Philly) Mantella
Senior Vice President of Enrollment and Student Life & CEO of the Professional Advancement Network (PAN) at Northeastern University
Dr. Philomena (Philly) Mantella serves as Senior Vice President of Enrollment and Student Life & CEO of the Professional Advancement Network (PAN) at Northeastern University. In this role, Dr. Mantella is responsible for leading the strategic planning, global market expansion, marketing, new business development, digital platforms, learner experience, and academic programs for serving 18,000 adult learners worldwide. In addition, she leads and stewards the development of Northeastern's global campuses as platforms for all university activity. Dr. Mantella also oversees a broad portfolio at both the undergraduate and graduate levels of enrollment management and student affairs programs in support of the institution's strong student-centered mission and rising position in the market.

Northeastern University has rocketed into the Top 40 of the U.S. News & World Report's national university rankings during Dr. Mantella's time at the institution. This top-tier research university is now a global university system with fully operational hubs beyond Boston – in Charlotte, Seattle, Silicon Valley, Toronto, and soon-to-be announced cities in Asia and Europe. At its core, the Northeastern experience is guided by and infused with an experiential approach to education, blurring the lines between work and learning through innovative approaches to industry engagement and new offerings to meet the growing and ever-changing needs of today's (and the future's) learners.

Dr. Mantella's background includes broad strategic experience comprised from over 30 years in higher education administration, serving as an officer at many public and private universities throughout New York, New Jersey, and Massachusetts. With the creation of global campuses and PAN, she oversees one of the largest and most diverse division at Northeastern.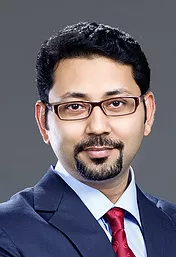 Dr. Rahul Choudaha
EVP of Global Engagement, StudyPortals
Dr. Rahul Choudaha is Executive Vice President of Global Engagement, Research & Intelligence at StudyPortals. Founded in 2009 and headquartered in the Netherlands, StudyPortals' global team of nearly 200 people is advancing international student mobility and making education choice transparent. Operating out of San Francisco Bay Area, Choudaha advances StudyPortals' strategic engagement with higher education institutions, professional associations, government bodies and related stakeholders on the foundations of research and intelligence.

Previously, Choudaha worked for over seven years at World Education Services (WES) in New York City. As Chief Knowledge Officer and Senior Director of Strategic Development, he raised organization profile, built research capabilities, deepened institutional relationships and launched innovative services.

Choudaha blogs and tweets as DrEducation. He has presented over 100 sessions at professional conferences and has been quoted in global media including the BBC, Time, NPR and The Wall Street Journal. He received the Tony Adams Award for Excellence from the European Association of International Education in recognition of his research on international student segments. He was also the principal investigator of two national research reports commissioned by NAFSA: Association of International Educators.

Choudaha holds a doctorate in higher education administration, master's in business management, and a bachelor's in electronics engineering.