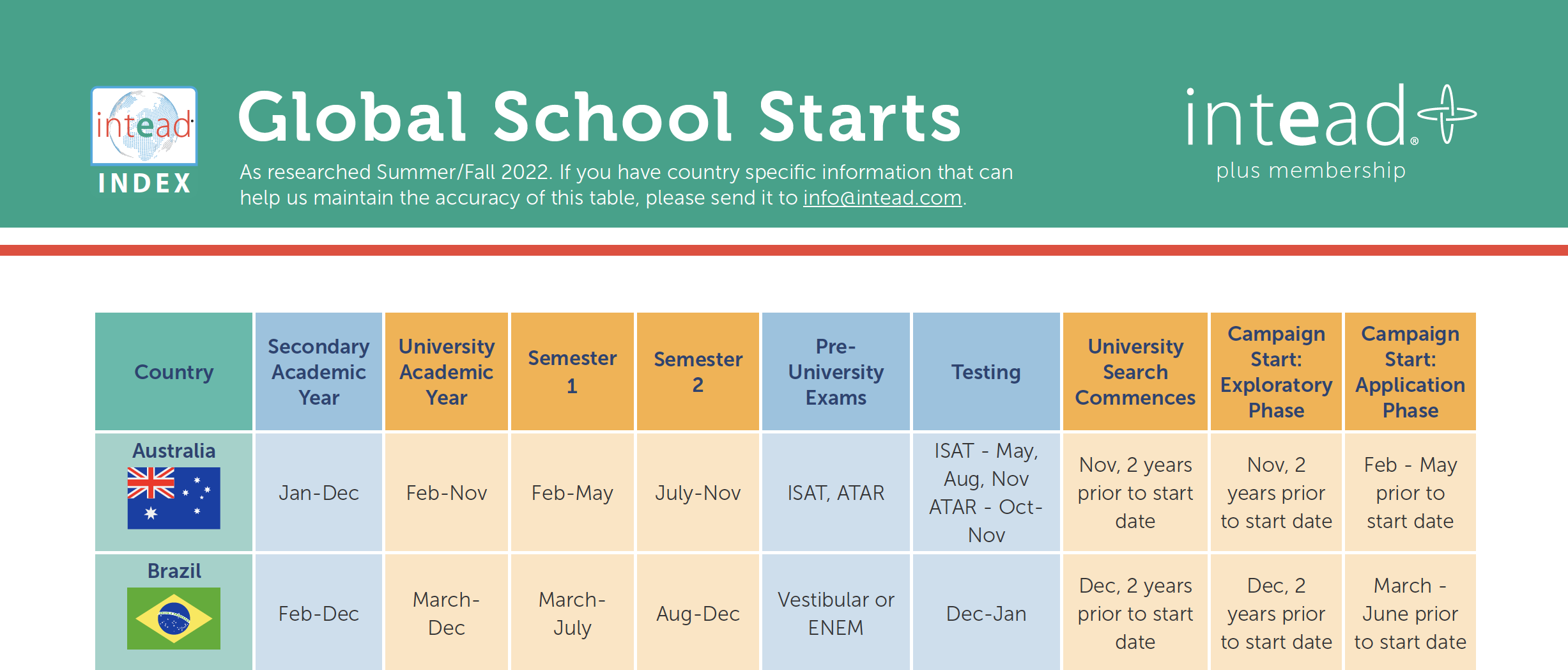 Knowing what drives your international students' planning plays into your recruitment and admissions messaging and timing.
Our latest Intead Index offers school starts information internationally (29 countries summarized) and allows you to plan your marketing strategies and recruitment/admission timeline with your international student realities in mind.
Finding Intead's Research and Indices helpful?
Subscribe to an Intead Plus Membership to unlock full access to an extensive library of recruitment intelligence and training materials. Join a community of Edu peers and experts, receive special rates on services from Intead and our industry partners, and more! For more detail, click here.