35,000 International Students responded to our survey in
2 DAYS. That's engagement!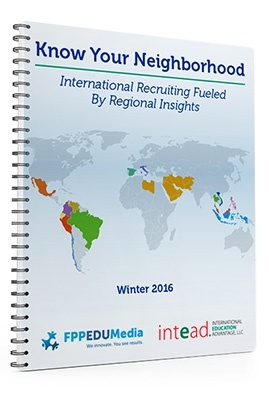 Know Your Neighborhood
Micro-market Profiling for International Student Recruitment
We surveyed students from 94 countries and received more than 35,000 responses in two days! Our initial results were presented at the NAFSA 2015 conference in Boston. Now the Full Report is available to you.
Learn from the students you want to enroll.
This report is written and designed specifically for enrollment marketing teams. Use our insights into student influencers, motivators, goals, and behaviors to tailor your international enrollment marketing and improve yield.
This report can help you choose:
The most influential way to "tell your institution's story" in different regions.
Messaging that will resonate in the countries where you recruit.
When to send email or post on social media for the most impact.
Much more.